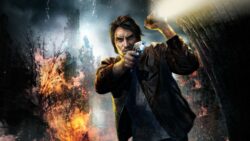 Novi Alone In The Dark bi mogao biti najavljen već ovaj tjedan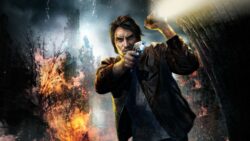 Sudeći prema teaseru dobro poznatog leakera u posljednje vrijeme upamćenog po točnim leakovima za The Last of Us Part 1 i Hollow Knight: Silksong, u pripremi je novi Alone In The Dark, a njegovu najavu bismo mogli vidjeti već ovaj tjedan.
The Snitch aka @insider_wtf objavio je kriptičan tweet koji sadrži liniju scenarija iz Alone in the Dark filma iz 2005. godine, koju su mnogi interpretirali kao svojevrsni teaser za skoru najavu nove igre iz ovog pomalo zaboravljenog serijala koji je, uz Resident Evil, poznat kao pionir survival horror žanra.
Being afraid of the dark is what keeps most of us alive.

— The Snitch (@insider_wtf) August 9, 2022
Sam teaser tweet dodatno dobiva na značaju, uzmemo li u obzir da će THQ Nordic, koji je inače postao vlasnik Alone In The Dark IP-ja još 2018. godine, već ovaj tjedan, točnije 12. kolovoza, održati posebni digitalni showcase. Sukladno svemu, ukoliko je The Snitch i ovaj put u pravu, najavu novog Alone In The Darka bismo mogli vidjeti već na navedenom eventu.
Alone In The Dark je na gaming sceni prisutan još od 1992. godine, a tijekom proteklih 30 godina vidjeli smo svega nekoliko naslova iz ovog serijala, pri čemu je zadnji veliki naslov (ukoliko ne računamo poluproizvod zvan Alone In The Dark: Illumination) izašao sada već davne 2008. godine.
Očekuje li nas veliki povratak Edwarda Carnbyja i hoćemo li prve naznake vidjeti već ovaj tjedan? Samo tri dana nas dijele od odgovora na navedena pitanja.