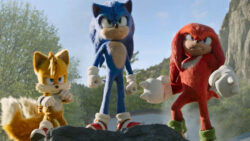 Premijera Sonic the Hedgehog 3 filma najavljena je za kraj 2024. godine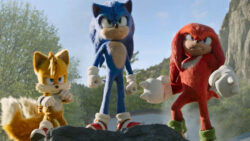 Sonic the Hedgehog 3 film je dobio službeni datum svoje premijere, a prema onome što smo doznali, na istu ćemo morati pričekati još dvije godine.
SEGA i Paramount Pictures su službeno otkrili da će Sonic the Hedgehog 3 film u kina stići 20. prosinca 2024. godine. Osim datuma premijere, konkretniji detalji o trećoj po redu live action ekranizaciji avantura supersoničnog plavog ježa ovom priliku nisu otkriveni.
Running faster, flying higher, and punching harder. #SonicMovie3 hits theatres on December 20, 2024. pic.twitter.com/DcFGbaKUao

— Sonic the Hedgehog (@SonicMovie) August 9, 2022
Sonic the Hedgehog 3 je logičan potez koji su SEGA i Paramount Pictures mogli napraviti, osobito uzmemo li u obzir činjenicu da su prva dva filma do sada zaradila preko 700 milijuna dolara. Hoće li i treći nastaviti u istom tonu, ostaje nam da vidimo, no sasvim sigurno mu već sada možemo predvidjeti uspjeh na kino blagajnama.