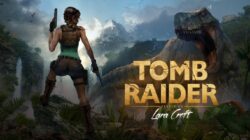 Square Enix je svojevremeno navodno otkazao novi remaster originalnog Tomb Raidera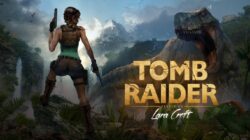 Ubrzo nakon što je objavljeno da je nova igra Tomb Raidera u razvoju i da će ju pokretati Unreal Engineu 5, na službenom Twitter profilu video igre postavljen je novi naslovni logo, koji zapravo predstavlja reimaginirani artwork originalnog Tomb Raidera. To je navelo mnoge obožavatelje na pretpostavku da će Square Enix možda izbaciti remake verziju igre Tomb Raider: Anniversary.
Prema Raideru, službenom Twitter profilu obožavatelja Tomb Raidera, remaster igre Tomb Raider: Anniversary je navodno bio u izradi povodom proslave 25. rođendana franšize, ali ga je Square Enix otkazao zbog nepoznatih razloga. Također, ukinute su i reference na likove is Anniversearyja u igri Shadow of the Tomb Raider iz 2018. godine.
RUMOR: #TombRaider Anniversary was to be remastered for the 25th anniversary in 2021 by Virtuous Studios, on ROTTR engine for PS4/Xbox One, with Survival trilogy gameplay elements added. SQEX cancelled the project and the SOTTR original ending referencing Natla was cut. pic.twitter.com/3G8ihzKGnL

— RAIDER (@TheRaiderOrg) August 7, 2022
Smatra se da je igru za PS4 i Xbox One razvijao Virtuos Studios, koji inače stoji iza brojnih remakeova i remastera. Pokretao ju je isti engine koji je pokretao i Rise of the Tomb Raider, a također je trebala dodati neke od novih survival gameplay elemenata koji su viđeni u najnovijim igrama iz ove franšize.
Budući da ova informacija nije službeno potvrđena od strane Square Enixa, Crystal Dynamicsa ili Virtuos Studiosa, ne znamo zasigurno je li se na ovom projektu uopće radilo, tako da ćemo na sve gledati kao na još jednu glasinu u nizu.