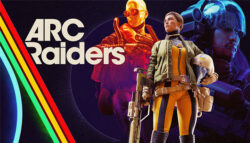 Stvarni razlog odgode ARC Raidersa je još jedna igra Embark Studiosa koja je gotovo spremna za izlazak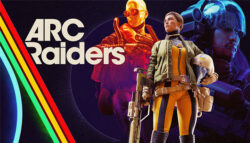 Prije samo nekoliko dana, iz Embark Studiosa su službeno potvrdili kako su odlučili odgoditi svoj besplatni SF shooter ARC Raiders za iduću godinu, uz klasično priopćenje o dodatnom vremenu potrebnom za finaliziranje igre. No, kako stvari stoje, izgleda da to nije jedini razlog ove odgode.
Konkretan razlog odgode ARC Raidersa otkriven je putem službene stranice studija, na kojoj je šef Embark Studiosa Patrick Söderlund naveo da su se na takav potez odlučili kako bi izbjegli direktni sudar sa još jednim svojim projektom, timskim shooterom iz prvog lica kodnoga imena Project Discovery, o kojem ne znamo gotovo ništa, a koji je očito u poodmakloj fazi razvoja.
Embark is celebrating 3 years! So what have we accomplished? We've grown to more than 250 game makers, we've got big plans for the future, and a few projects we are just itching to share. To celebrate, we thought we'd share a glimpse of *another* unannounced game in the works. pic.twitter.com/TdeZQcuvDs

— Embark Studios (@EmbarkStudios) November 9, 2021
Prema Söderlundu, simulatano izdavanje dva velika projekta od strane relativno malenog Embark Studiosa moglo bi biti kontraproduktnivno iz više razloga, zbog čega je odluka pala da Project Discovery bude prvi naslov s kojim će se Embark Studios predstaviti gaming sceni. Takvo što će njemu i njegovoj ekipi u isto vrijeme omogućiti dodatno vrijeme i prostor za dovršavanje i finalno poliranje ARC Raidersa, koji će, kako smo u međuvremenu doznali, imati i dodatni PvP mod.
ARC Raiders je trenutno u razvoju za PS5, Xbox Series X/S i PC. Kao što smo naglasili i nedavnom članku, nakon odgode, trebao bi izaći nekada tijekom iduće godine.