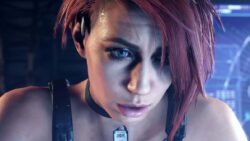 Capcomova "dino akcija" Exoprimal ima novi cringey story trailer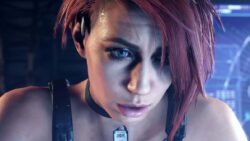 Ovogodišnji Tokyo Game Show nam je donio i novi trailer za Exoprimal, onu "drugu Capcomovu igru sa dinosaurima" koju nitko ne želi, a koja svakim svojim prikazom jednostavno odiše cringeom, u kakvom samo uvijek nam dragi japanci mogu uživati.
Capcom je predstavio novi story trailer koji jednostavno "vrišti" već spomenutim "over the top" cringeom te pričom o timskoj borbi protiv supernapredne umjetne inteligencije Leviathan koja će, nažalost, samo rijetke zaintrigirati. Ima tu i malo gameplaya, koji također donosi pravi pravcati čušpajz kaotične mech akcije i hordi nasrtljivih dinosaura. Hoće li sve navedeno biti dovoljno da Exoprimal ostvari neki zapaženiji uspjeh, za sada je teško reći.
Exoprimal je trenutno u razvoju za PS4, PS5, Xbox One, Xbox Series X/S i PC, a u prodaji bi se trebao pojaviti nekada tijekom iduće godine. Ukoliko sada prvi put čujete za njega, red je da vam o njemu kažemo par riječi. Naime, radi se o 5v5 multiplayer naslovu čija je radnja smještena u blisku i ne tako svijetlu budućnost, krcatu krvožednim dinosaurima koji su preplavili zemlju nakon što se na nebu otvorio cijeli niz vremenskih vrtloga. U ulozi dva petočlana tima hrabrih vojnika, igrači će morati odbiti napade nasrtljivih predatora, a pobjednički tim će biti onaj koji preživi borbu sa njima. Kako sve to izgleda u praksi, pogledajte ispod.