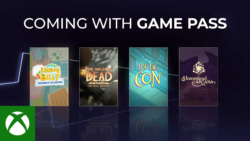 Četiri igre Skybound Gamesa dolaze na Xbox Game Pass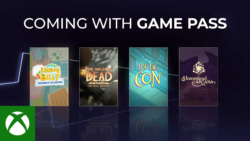 Četiri nove igre iza kojih stoji Skybound Games uskoro dolaze na Xbox Game Pass, najavljeno je tijekom ID@Xbox Fall Showcasea.
Evo liste igara koje bi trebale biti dostupne putem Xbox Game Passa:
Telltale's The Walking Dead: The Final Season
The Big Con – Rainbow Billy
The Curse of the Leviathan
Homestead Arcana
Prve tri igre bit će dostupne ove godine, dok je Homestead Arcana najavljena tijekom prezentacije i ujedno je najnovija igra koju razvija Serenity Forge. Iako se ne zna točan datum izlaska igre, ista bi sljedeće godine trebala stići na Xbox konzole i PC.
Homestead Arcana je nadolazeća farming simulacija sa RPG elementima. U njoj će igrači preuzeti ulogu farmerske vještice, a moći će izrađivati čarolije i orati polja kako bi obnovili iskvareno kraljevstvo koje opsjeda sila poznata kao Miasma.
Iako prilikom najave nije precizirano kada će spomenute igre biti dostupne putem Xbox Game Passa, a za očekivati je će prve tri igre biti dostupne u mjesecima koji slijede.