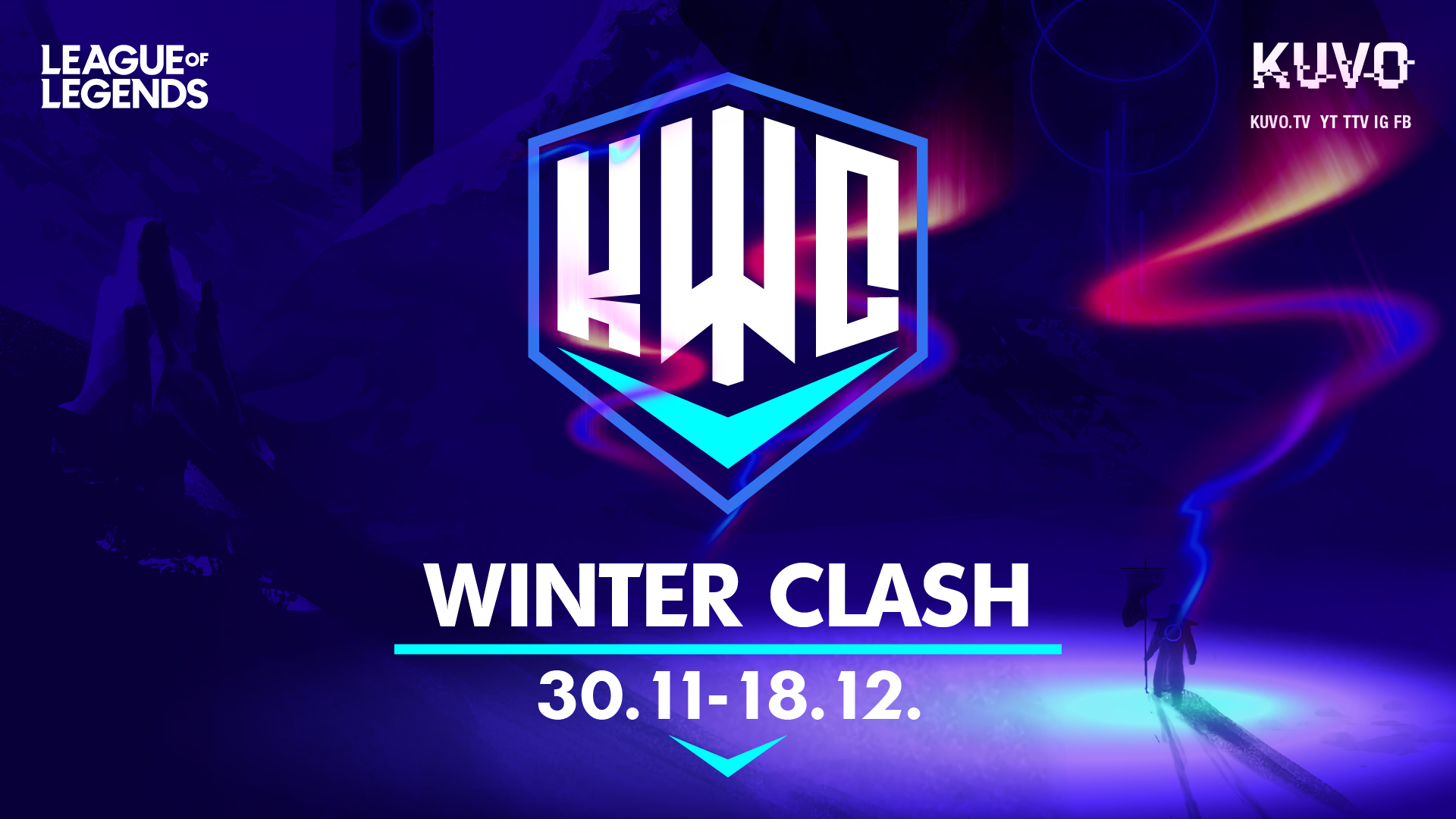 Tražili ste League of Legends takmičenje? KUVO dostavlja Winter Clash!
KUVO Winter Clash je takmičenje za petočlane League of Legends timove. Turnir se igra online sa LAN završnicom u Banja Luci 18. decembra 2021.
Svi učesnici turnira moraju biti stariji od 16. godina i sa aktivnim EUNE League of Legends nalogom koji će koristiti tokom online faze turnira.
Kvalifikacije
Turnir će imati dvije kvalifikacione runde:
26. novembra od 18:00 – 1. kvalifikaciona runda – prijave na linku
27. novembra od 18:00 – 2. kvalifikaciona runda – prijave na linku
Kvalifikacije će se održati na platformi challengermode.com. Kvalifikacije su limitirane na 64 prijavljena tima. Iz svake kvalifikacione runde prolaze po 2 tima. Kvalifikacije se igraju po principu single-elimination bracketa. Pored prijava, od timova se očekuje da odrade i check-in fazu uoči početka kvalifikacija.
Prijave i učešće na turniru su besplatni za sve timove.
Kvalifikaciona faza će biti strimovana od strane Kuvo TV. Strimovanje mečeva iz kvalifikacione faze je dozvoljeno takmičarima uz jasnu napomenu koje je takmičenje u pitanju u imenu strima, i upotrebu logoa Kuvo TV.
Nagradni fond
Nagradni fond turnira iznosi 2781,2 EUR u preraspodjeli:
mjesto – 2031,2 EUR
mjesto – 750 EUR