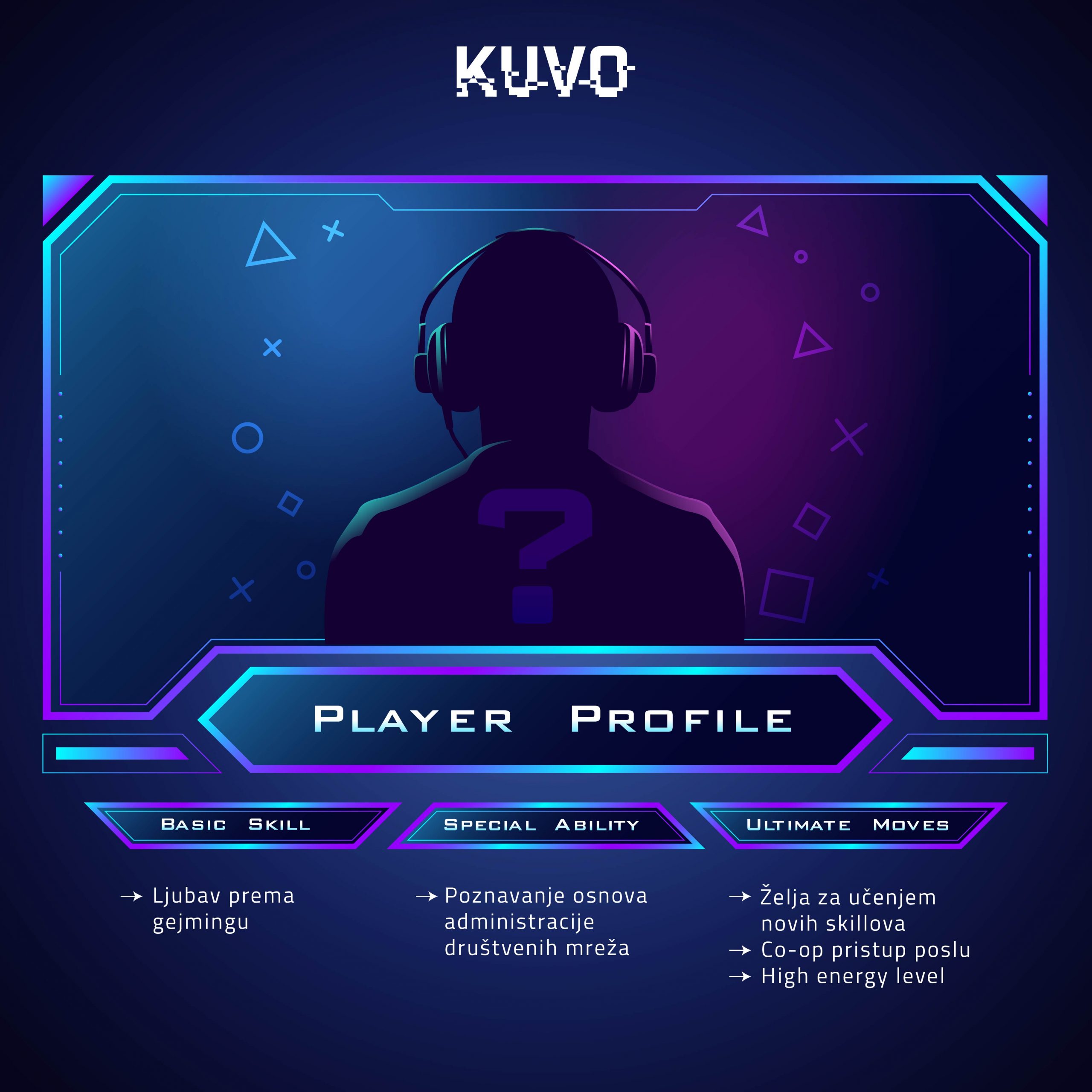 TRAŽIMO NOVOG SAIGRAČA!
MAP
Kuvo HQ @ Banja Luka
MISSION
Razvijati Kuvo TV društvene mreže
Promovisati Kuvo esports projekte
Sarađivati sa ekipom na razvoju postojećih i novih sadržaja, projekata, ideja
PLAYER PROFILE
Pogledaj ponovo fotografiju u vrhu stranice!
JOIN THE GAME
Preuzmi upitnik ovdje: https://bit.ly/3ctFx3k
Ispuni ga gdje god želiš
Pošalji svoj CV zajedno sa ispunjenim upitnikom ovdje: office@bono.ba
Obavi sve to do 15. februara
Srećno!