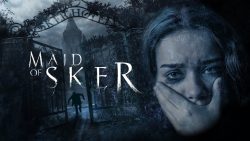 Maid of Sker idući tjedan dobiva next-gen tretman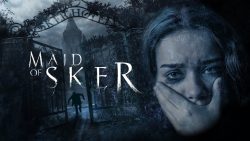 Wales Interactive je objavio da košara sadržaja stiže u Maid of Sker 26. svibnja.
Igra će dobiti next-gen tretman za PlayStation 5 i Xbox Series X/S i to u formi besplatnog ažuriranja za sve postojeće vlasnike. Igra će se na PS5 i Xbox Series X izvoditi u dva moda: Fidelity modu (4K / 30fps) i Performance modu (1440p / 60fps), dok će na Xbox Series S biti dostupan samo 1080p pri 30fps-a. Uz to će se poboljšati vrijeme učitavanja, a na PS5 igra će koristiti haptic feedback Dualsensea za poboljšanje zvukova poput koraka i pucnjeva.
Što se tiče novih modova zvanih FPS Challenge, a koji će također biti dostupni na konzolama prošle generacije, bit će ih četiri. The Long Night, Axe of Kindness, Nightmare at the Hotel i In Darkness testirat će vaše vještine do krajnjih granica, tražeći od vas da se riješite težih neprijatelja ili preživite sa ograničenim životima. Zajedno sa tim modovima, biti će dostupno 10 novih trofeja, četiri nova oružja i šest novih vrsta neprijatelja.